I am so very pleased and excited to welcome Courtney (Courtney's Designs) as our October featured designer. I have known Courtney from way back at the beginning of her design career and it's been fabulous to watch her growth from a beginning designer to one of the most popular and accomplished designers in the digi world!
Look in our forum HERE for the featured designer challenge. Courtney has donated a great template for you to work with and make it your own. THANK YOU Courtney.
Robyn
CHECK OUT THE ABOVE SLIDESHOW to see just a small selection of Courtney's fabulous designs which are available exclusively at her OScraps store. All images are linked.
Links for Courtney are: STORE ........ FACEBOOK ........ BLOG ........ NEWSLETTER SUBSCRIPTION........ PINTEREST ........ TWITTER
_______________________________________________________
GETTING TO KNOW COURTNEY
1. Tell us a bit about yourself.
I guess you could say I'm a stay-at-home mom. I used to work for lobbyists, but the stress became unbearable, which led me to go back to school to get certified in Landscape Design and ended up starting a small business, which was quickly growing. With the birth of my youngest son, I ended up having to give all that up to care for him. He was fairly high-needs and required a lot of attention.
Though I am a mixed media designer and was previously a landscape designer, art has always been a part of my life one way or another. Ever since I was a child, I took loads of art classes and art history classes, even winning me a couple of awards at art shows when I was a teen. After my 20's, thinking I could never be an artist, I stopped doing art all together, much to my regret. My mother also used to paint beautifully, as well as my grandfather from my mother's side. He was an amazing painter. Alas, I think the talent has ended with me ha ha. My boys have no interest in it.
I later went back to school in my late 20's and received a degree in Psychology at the University of Texas at Austin with the sole intention of going into law enforcement. Another thing I never used ha ha! But, I am still proud of my accomplishment!
While taking care of my youngest, it led to many boring days. I'm not used to just sitting around a lot and ended up learning digital scrapbooking. I was taking loads of pictures of my kids and I wanted a way to preserve their memories. A designer saw my layouts and wanted me to be on her team. Shortly there after I started making freebie kits and she suggested I should really try my hand at designing. In January of 2011, I did just that! I have been designing ever since!
2. Where have you lived and where do you live now?
I grew up mainly around the Washington, DC area. In between Norther Virginia, DC and Southern Maryland. I haven't lived in the DC area for 25 years, I still consider it my home. I miss it from time to time, especially Virginia. I miss the big trees, the very green landscape, rolling hills. The older and more historic towns.
I now live in Texas, just outside of Austin. While I do love Austin, I have always struggled to live in Texas. Between the heat, long Summers and the totally different culture I have not been able to relate to.
I also lived in El Salvador for two years when I was a child. My father was reassigned there. He worked for the government, not the military. While I was young, I remember quite a bit of it. It was a strange environment. Beauty and ugliness about it. It's so rare to see extreme poverty right next door to wealthy. No division of classes. Living there, while not long, had a lasting effect in how I see the world today.
3. Do you have any hobbies besides scrapbooking?
I think you could say I have too many! I like to crochet, though I'm not very good at it lol, but I'm learning more complex patterns and love making scarves. I make several each year and maybe I should consider selling or giving them as gifts as they are pilling up lol. I also like to paint and do art, of course, though I don't generally sell. You may be surprised I rarely keep an art journal. I don't journal really anyway. I don't like to process my thoughts on paper for some reason. I have tried repeatedly, but it never takes. I just end up rehashing when I go to bed, which is probably why I don't fall asleep quickly ha ha. But I do love doing mixed media art and have been slowly filling up my walls with my own art. I also take loads of mixed media classes. I have several I haven't finished yet. It's time consuming, but nice to do when I have some downtime.
I also love to read! I have tons and tons of books, though I have tons of books on my Kindle as well. I also love video games, believe it or not! I only play a few as I'm not good at them lol, but there are a couple I play all the time. One is the Dragon Age trilogy. I like Civilization, which you build your empire. I also like the Mass Effect series, which is the only gun game I play because it's story game with role playing. I also play Minecraft with my boys. It's a good bonding thing we do together.
Now that I'm feeling better physically, I also have been trying to get back into landscaping my yard. It's slow work, but it's slowly looking lovely!
4. Who is in your family?
My family consists of my wonderful and supportive husband and two boys. My oldest is Stewart, who is now a 15-year-old sophomore and learning to drive!! I have a coronary just thinking about it lol. He's actually very attentive and he's always been good with sticking to the rules. He has a fabulous sense of humor and incredibly smart, but I could be biased. He could be so successful and make straight A's if he weren't so lazy though lol.
My youngest is Anderson, who is 8 1/2. He just started 3rd grade. He had some issues when he was born with jaundice. It was so bad, he was 1 point away from a blood transfusion. It's just the Asian blood he has, which apparently is common. He also had a sensory disorder. He was struggling for sensory input. It resulted in reduction of talking, sleeping, eating, extreme hyper activity and the worst; no sense of pain. After falling on his head on the tile floor, that was it for me. He didn't even cry! The reason I was staying home and helping with all his therapy to get over it and "re-wire" his brain. By 18 months, he was almost back to normal! There are lingering symptoms that never go away, but before he wasn't talking now you can't get him to shut up lol. He is an incessant talker.
We also have two bad doggies. Zoey a pit-mix who was abused and abandoned when she was younger. She's a handful because of that, but she's so supper protective of us and we love her. Then there is Jett. He's our mixed Chihuahua. Stubborn to the core and if you leave him out of his crate when you leave the house, he will soil it! Bad boy! But, he too is so sweet and we love our babies.
5. Tell us about your designing life.

How long have you been designing? I have been designing since January 2011. I still love it, so don't see my retiring anytime soon!

How much time per week do you devote to designing? I don't design everyday or do art. But, when I am I get quite busy working on a project, which can take several days. The first couple of days, I hit my art table and try to come up with some sort of idea. I will take my creative ideas journal and start writing things down. I pick out some colors, maybe a focal point subject, theme and will doodle to remind myself what I would like to see in this project. Then I pull out all my art supplies and make a disaster out of my art room. That will take me a couple of days to scrape paint, splash watercolors, sew messy stitches, etc. My primary focus being making Photoshop brushes. After which I spend several days extracting it all. That is what takes up a majority of my time because one has to be exact. And, since I'm a mixed media designer, I have to make my pieces as realistic as I can. When that's all done, I spend my time putting it all together, organizing files, creating previews, and then making a layout for myself to see how it all comes together and if it works or not. If I struggle with a layout, then I know I'm missing something or it's not cohesive enough. With all that and depending on how many projects I wish to do based on their size, I can work 30+ hours a week. I usually take a week off in between projects to clean house and other home duties lest they be neglected lol.
How did you come up with your design name and logo? My logo is one of my art dolls. I created this "make your own art doll" kit and when I tested her out, I loved her so much and thought she really reflected my designs at the time. Something that really said, "I know her, that's Courtney's!" While my art dolls have matured over time, she still is a part of me and my brand. I think I will keep her a bit longer lol.
What are your favorite design tools and what programs/software do you use? I use Photoshop Elements 12 (just bought 15 finally) and Cs5. I don't use Cs5 often as I don't really need it. It's highly complicated and since I create most of my projects by hand, there is no need. PSE is quite efficient at what I need. Though Cs5 is great when I want to extract or make Photoshop brushes. I use PSE for layouts and putting together my previews because, at least for me, it's much more user-friendly in that area. When I do my tutorials, you will see that I use PSE.

Where do you find your inspiration? I find inspiration everywhere. And, thank goodness other wise I would constantly run out of ideas lol! I could be shopping and see a wonderful pattern on some notebook, browsing Pinterest, or mixed media magazines. I also take lots of mixed media classes. I take them for fun, but they are an endless source of inspiration. Though that inspiration gets quite pricey! I don't make a whole lot from designing, but if I have a good month, I will pay for a class. I may not get to them all the time, but I love the online ones as you can keep the videos forever. Mixed media classes have also been involved in shaping how I have evolved in my designing. I wish I could say it all comes from the top of my head, and a lot of times it does, but not endlessly.
6. What are a couple of your favorite designs or templates that you have created?
My favorite designs are going to be the ones that have quite a bit of grugy, mixed media feel to them. They are going to mixed with realistic elements as well because "fusion" designing and layout creation has become my favorite. That fusion between the artsy and the realistic. For me, that style makes for the versatile use. This is how I evolved in my designing and may change with time, as is what is prone to happen.
Some of my favorites are Urban Sprawl and Out of the Ordinary. They were both massive projects with many parts sold separately and in a bundle. You know I love a project when I make the time to add loads of pieces in them!
Write comment (1 Comment)
Our featured designer for September is Palvinka Designs. Paula is one of my very favourite designers and I'm so pleased and excited to be able to feature her designs here at Just Art.
Look in our forum HERE for the Featured Designer Challenge. Paula has donated a beautiful FREEBIE for members to use in this challenge - THANK YOU Paula!
Robyn
Links for Palvinka Designs are: STORE ........ FACEBOOK ........ TWITTER ........ NEWSLETTER SIGN UP ........ BLOG
_______________________________________________________
GETTING TO KNOW PAULA
Where have you lived and where do you live now?
I was born in Slovakia and I live here. I love my county and I can not imagine living anywhere else, without my family and friends.
Who is in your family?
In my family is my husband, and my daughters Hana (10) a Petra (6).
Do you play any sport?
I like swimming and hiking.
Do you have any hobbies besides scrapbooking?
Designing and scrapbooking is my biggest hobby. I am lucky person because my work is also my hobby. And then I love photography. I am creative person, so I like crafting and DIY projects. I love nature so I really enjoy spending time with my family on trips and hiking.
Do you have another job/career other than designing?
I am mom on full time and then designer and photographer.
How did you start in digital scapbooking?
I discovered digital scrapbooking in 2007 when I created calendar with photos of my daughter as Christmas present for my parents. It was love for a first view Then I created many layouts and I spent many hours to learning how work with photoshop. After some time I created my own elements and I made my first freebies. I am official designer since February 2009.
Write comment (1 Comment)
Our featured designer for July is The Urban Fairy. I'm so pleased that Dani agreed to be featured on our site and feel honored to feature her work. She is well known in the digi-world for her art journaling designs, but she also has a happy knack of being able to combine her arty creations with more traditional designs.
Robyn
Links for Dani are: STUDIO STORE ........ FACEBOOK ........ INSTAGRAM ......... TWITTER ........ BLOG ....... NEWSLETTER SIGN UP
Look in our forum HERE during June for a great FREEBIE from Dani for our July Featured Designer Challenge.
_______________________________________________________
GET TO KNOW MORE ABOUT DANI.
TELL US A BIT ABOUT YOURSELF. I am 34 years 'old', live in the beautiful state of Colorado with my 5 children and awesome hubby! We met when I was 17 so I have literally been with him for half my life. I think it's pretty cool [Symbol] Our kiddos are Ela ( 16 ), Zamera ( 14 ), Serenity ( 9 ), Lil Ricky ( 7 ) and Winter Dawn ( 3 ). Incase you couldn't guess, I stay on the go. The 4 oldest all have therapy appointments during the week ( PTSD, Anxiety, ADHD, ODD, Depression ( very long story ) and Autism ) so it's hard for me to slow down. Every chance I get though I'm here at my tiny screen MAC ( I LOVE MAC!!! ) working to design something new and amazing to help my fans, customers, friends and self save special moments. It's those little moments that really make life amazing after all.
WHERE HAVE YOU LIVED? I have lived in Okinawa Japan, Fayetteville/Bragg NC and Colorado Springs Co. Japan wins hands down but I'm quiet happy here in Colorado!
DO YOU PLAY ANY SPORT? I don't play a sport constantly but I am always up for volleyball with the kids. I also enjoy running, though it's not something I get to do much of right now!
WHAT IS YOUR FAVORITE BOOK? There is no way for me to pick ONE book. I love to read most anything but am especially fond of fantasy ( surprise surprise ), sci-fi and "how to" books. Right now I have 3 Autism books, 1 watercolor book and 2 word 'play' books on my stand!
Write comment (3 Comments)
Our featured designer for August is Louise of Loucee Creations. I was thrilled when I approached Lou and asked her would she be our August Featured Designer, and she said yes! Lou has a fabulous, traditional style and I know all of our Just Art members are going to enjoy her designs. Robyn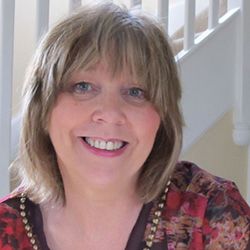 Links for Lou are: FACEBOOK ...... BLOG ...... GINGERSCRAPS STORE ...... STUDIO STORE
Look in our forum HERE for a fabulous FREEBIE from Lou for our August Featured Designer Challenge
_______________________________________________________
GETTING TO KNOW LOU
I am a mum to two fabulous children, Matthew (27 and married) and Catherine (24) and I'm a very proud Grandmother to two gorgeous little babes! Lucas who is 20 months and his darling *new* sister, Saskia who is only a few weeks old. I couldn't be happier
I live in a little village in Nottinghamshire close to all amenities and really don't need to use my car much, it's a perfect area for long countryside walks which pleases my dog Roman! plus it's also great to get out and photograph the views and wildlife.
I work from home and have a small dog grooming business as well as my digital design work. I have groomed dogs all my working life (40 years now) I feel I have the two best jobs ever!
Write comment (0 Comments)
This month our featured designer is Vicki Robinson Designs. I'm particularly delighted to highlight Vicki's fabulous designs as she is a friend and we go back quite a long way, and apart from that, she is just a great designer!! I particularly love her brushes and overlays. Over time Vicki's designs have evolved and I now consider her to be a front runner in the art journaling genre.
Robyn
Links for Vicki are:
OSCRAPS STORE ........ FACEBOOK ........ INSTAGRAM ........ BLOG ........ NEWSLETTER SIGN UP
Look in our forum HERE during June for a great FREEBIE from Vicki for our June Featured Designer Challenge.
_______________________________________________________
GET TO KNOW MORE ABOUT VICKI
I've been retired from the business world for about 10 years and - at least through the end of July - I live way out in the country, in the beautiful Sierra Nevada foothills of Northern California. We've recently purchased a new home outside of Sacramento in order to be closer to my son and his wife, who have been promising to make me a grandma soon! It will be very hard to leave country living for (almost) city life again, but I'm looking forward to enjoying our time closer to family. I took up designing in 2010, with the encouragement and support of Just Art's fearless leader, Robyn and also Sandy Collins Phillips back in the days of the Digital Design Den. Many of the JA members are old friends from that time and know that I never considered myself artistic at all until the design bug bite me. I TRIED to retire from designing at the end of 2016, but by the end of a Winter filled with art endeavors, I was ready to come back!
Write comment (2 Comments)
You are here:  

Featured Designers