My shopping has a slightly different focus this month. I the past I have focused on shopping for kit which featured a particular colour. This month my focus is on art journaling/ altered art/ collage/ mixed media............call it what you will. I'm always slightly confused about exactly what falls into this category. Recently my friend Dani (The Urban Fairy) wrote an interesting article on her blog about art journaling which I found very interesting. She has some great links too! You can read it HERE.
Don't forget to check out the JUNE ART JOURNALING CHALLENGE in the forum.
Robyn
The images are linked to the stores where I found these products.
_______________________________________________________
ART JOURNALING WORKSHOP. Tangie Baxter (the Lilypad) is pretty much know as one of the queens of art journaling, so if you are a beginner like me, this could be a good place to start.
ASTER COLLAGES. Rebecca McMeen (the Lilypad) is always a favourite of mine and I would also consider her to be a master of this genre.
TRAVELER - M3 APR 17 from Paul Kesselring (the Lilypad). The Lilypad has a great Mixed Media Monthly subscription. You can choose your length of subscription (anything from 2 months to 12 months). The designers who contribute to this are Dawn Inskip, Little Butterfly Wings, Lynne-Maire and Paul Kesselring. You also have the option to buy products individually and Traveler below is part of the April17 Mixed Media Monthly.
MIXED MEDIA MONTHLY - OCT '16 - QUIRKY/FRINGE/IMAGE. Another product from the fabulous Mixed Media Monthly range at the LilyPad.
ARTSY TRANSFERS TRES BON. Anna Aspnes (OScraps) who has a huge following, creates amazing brushes, texture overlays and multilayered psd. files which is great if you want to manipulate them to make them your own.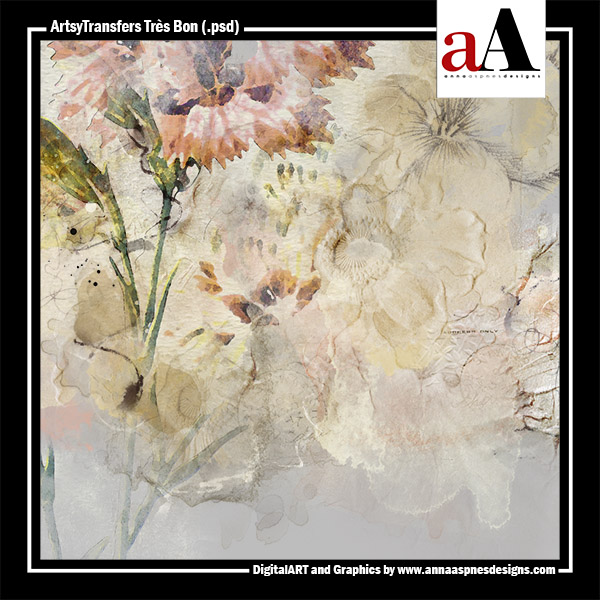 SOME DAY REALLY STINK - FUSION KIT. This kit from created by Jill (PickleBerryPop) caught my eye. There are lots and lots of goodies in this and I'm sure most of us will relate to the theme!
VALIDATION by Courtney's Designs (OScraps). Courtney is always a firm favourite with me and the vibrant palette used in this kit really caught my eye.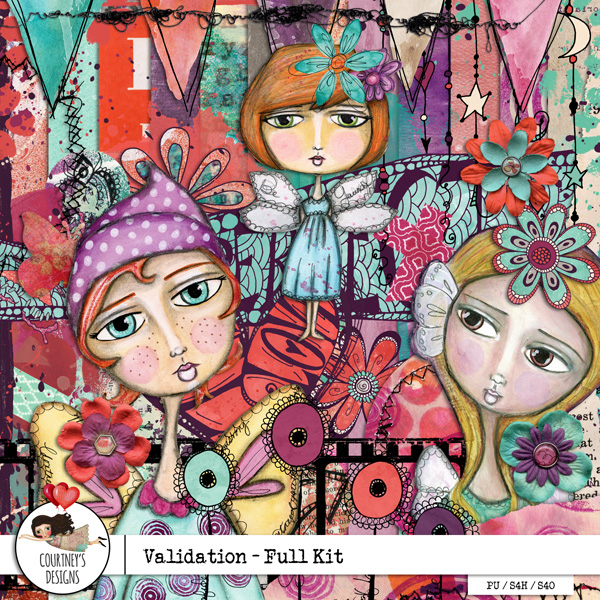 OVERLAY MAGIC VOL. 2. I love these overlays from Courtney too.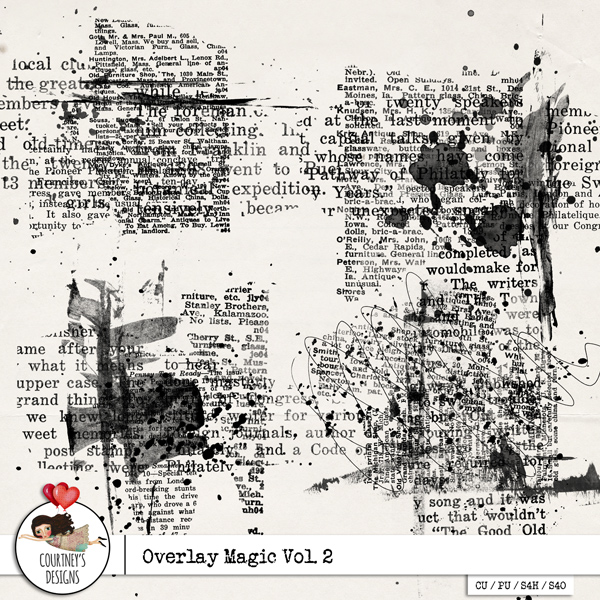 ARTFUL MARKS NO. 5 BUNDLE from Jen Maddocks Designs (the Studio). Lots of great stuff in this bundle and if you look through Jen's store, I don't think you will be disappointed.
A MESS 4 COLLECTION from The Urban Fairy (the Studio). Dani always creates fabulous designs. I especially love her masks, stamps and arty bit and pieces.
JOURNAL STARTER BUNDLE from Vicki Robinson Designs (OScraps). Vicki is another firm favourite of mine. This bundle would be a great starter if you don't have much in the way of art journaling products. I love all Vicki's work and for my money, Vicki creates THE best brushes you can buy.
THE DIARY FILES - MAY PACK from Berna's Playground (the Studio). Berna is a new to me designer, but I can see that she has an exciting choice of products in her store, including these diary files with a new pack every month. Lots to love about them!
SHARP EYED KIT from Lynn Grieveson (the Lilypad). Lots to love in this store too. This kit particularly caught my eye, probably because I like the palette so much.
BE YOUR OWN HERO - ELEMENTS by Angie Young Designs (OScraps). Love this! This is just the element pack, but it comes with matching papers and art dolls.
DARE TO FEEL ALIVE ELEMENTS - also from Angie Young (OScraps) Fabulous colours!
A BETTER PLACE KIT by Captivated Visions and Studio Basic Designs (Sweet Shoppe). These two designers have done quite a few collaborations and their individual designs are really great at well! I loved all the sample pages done with this kit.